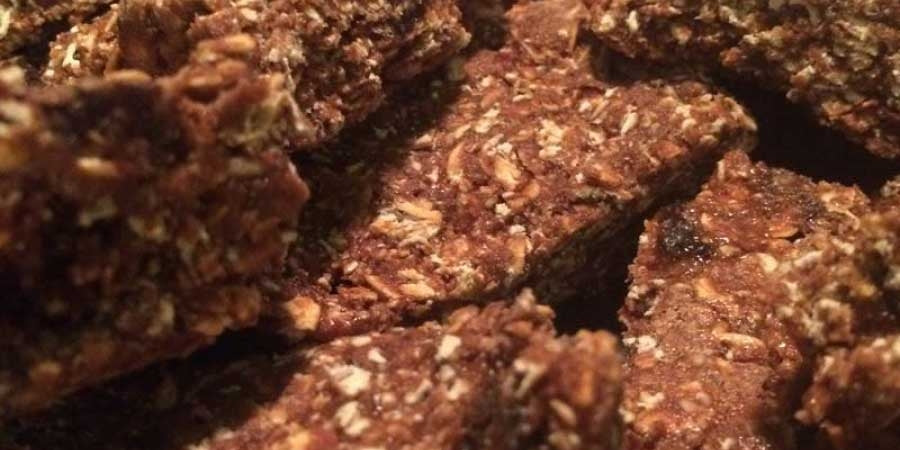 Ah the granola bar. Filling cereal isles of nearly every grocery store. Packed with sugar, lacking fiber and virtually void of any muscle building protein. Good news for you, and your gainz - those days are now over.
Our GROWnola Bars contain the ingredients you need for not only building muscle but also maintaining proper health through consuming nutritious, whole food ingredients. Enjoy them at the office or pack them away in your child's lunchbox for a convenient, energy and nutrient packed snack!
Ingredients
Dry Ingredients:
2 scoops S'mores CORE GROW
1 scoop Chocolate Decadence CORE ISO
150g rolled oats
28g chocolate chips
60g raisins
Wet Ingredients:
1/2 cup sugar free or low calorie syrup
Directions
Preheat the oven to 350° Fahrenheit. Spread rolled oats across a pan and toast in the oven for 16-18 minutes. Combine all other dry ingredients into a large bowl and mix well. Next, add in the toasted oats. Lastly, pour in the syrup and mix thoroughly. Spoon batter into a 9"x9" pan and press firmly. Cover and place in freezer for 10-15 minutes to allow batter to become solid. Take out of freezer and slice into 8 small bars before enjoying!
Macros
Serving Size: 2 Bars
Servings: 4
359 calories
7g Fat
58g Carbohydrate
17g Protein