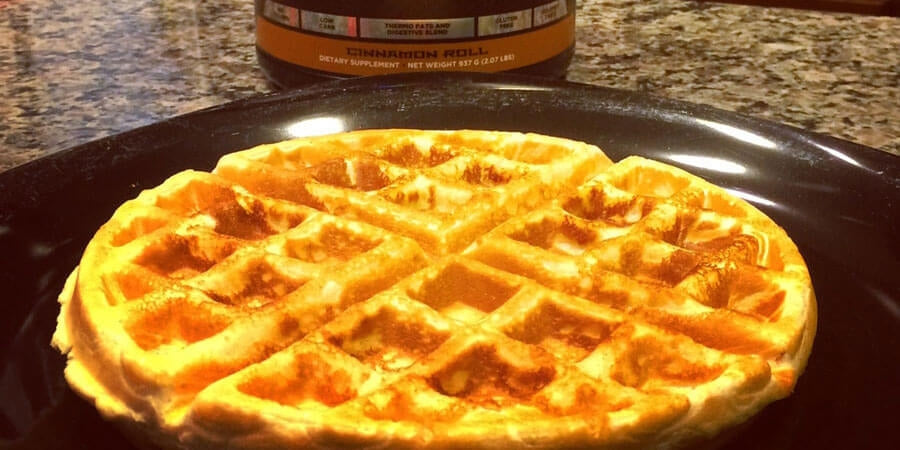 You've likely made protein waffles before, but we can guarantee you haven't had protein waffles that taste this good. We call it the Wonder Waffle because its super easy and quick to prepare, but tastes absolutely amazing, not to mention is low in carbs and fats but loaded in protein.
Ingredients
Dry Ingredients:
1.5 Scoops Cinnamon Roll Core PRO
¼ cup complete pancake mix
1 teaspoons baking powder
½ teaspoon baking soda
Wet Ingredients:
Directions
Preheat waffle iron on the medium-high setting. In a small bowl, combine all ingredients and mix well with a spoon. Pour batter into the lightly sprayed waffle iron and let cook until golden brown. Remove and let cool slightly before enjoying!
Macros
Serving Size: 1 Waffle
Servings: 1
297 calories
3g Fat
24g Carbohydrate
43g Protein