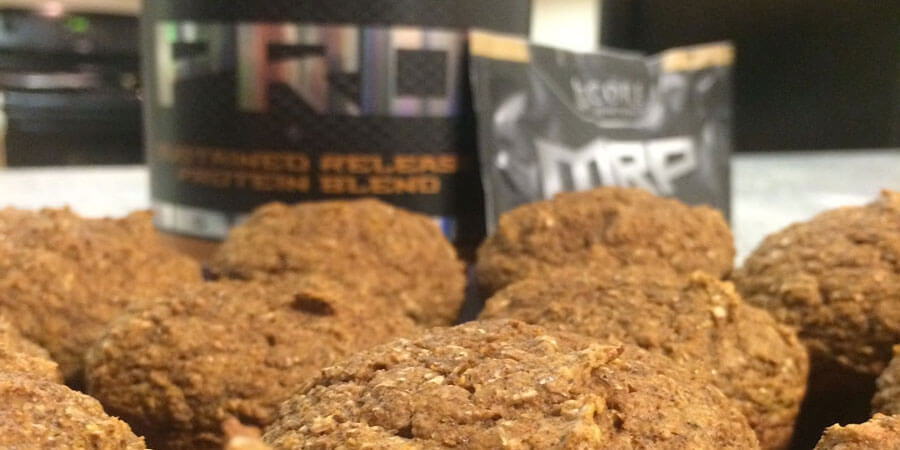 In fitness, there are two areas of a physique that can resemble pumpkins—muscular shoulders and round bellies. Our guess is you prefer the former, so we created these delicious muffins to enjoy during the holidays without becoming well-rounded in the wrong areas!
Ingredients
Dry Ingredients:
1 scoop Cinnamon Roll Core PRO
1 scoop Snickerdoodle Core MRP
1 cup (80g) wheat bran
½ cup zero calorie sweetener
1.5 tsp pumpkin pie spice
1.5 tsp cinnamon
¾ tsp ground ginger
½ tsp nutmeg
¼ tsp cloves
½ tsp salt
1 tsp baking soda
1 tsp baking powder
Wet Ingredients:
¾ cup (150g) egg Substitute
1 tbsp (14g) flax "egg"
2 cup (240g) canned pumpkin
¼ cup water
Directions
Preheat oven to 375 degrees Fahrenheit. Combine and mix all wet ingredients and blend until smooth. Combine dry ingredients, then mix into the wet mixture.
Scoop batter evenly into 12 lightly sprayed slots of a muffin pan or muffin molds. Bake for 16-20 minutes; allow to cool slightly before serving.
Macros
Serving Size: 1 Muffin
Servings: 12
71 calories
1g Fat
9g Carbohydrate
6g Protein