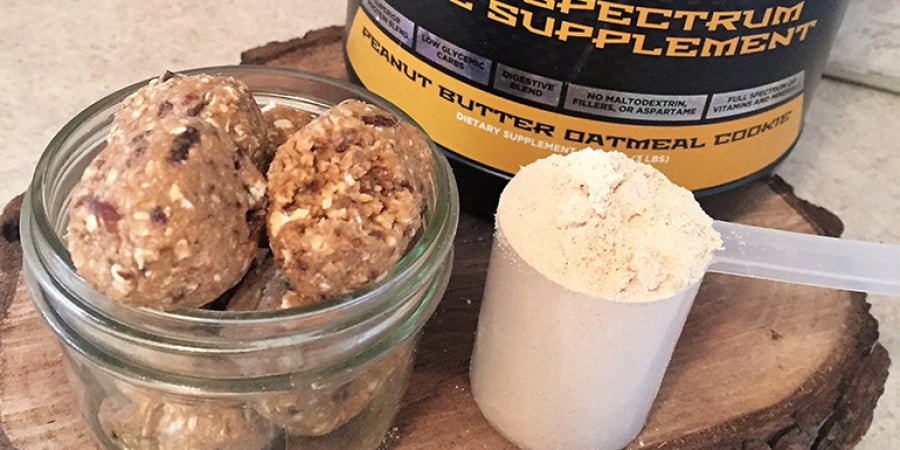 No bake protein truffles are perfect for a mid-day or pre-workout snack. They are macro friendly and satisfy your sweet cravings. In just 5 minutes, you can whip up a batch of truffles when hunger strikes!
Ingredients
Dry Ingredients:
1 scoop (34g) Peanut Butter Oatmeal Cookie Core MRP
½ cup (40g) quick oats
2 T. (12g) powdered peanut butter (PB2)
1 tsp. zero calorie sweetener
1/8 cup (20g) raisins
Wet Ingredients:
1 T. (21g) honey
2 T. almond milk
Directions
In a food processor, blend protein, oats, sweetener, powdered peanut butter, and raisins. Add honey and milk and mix until it forms sticky dough. Roll into eight evenly sized truffles. Place in fridge to set for 1 hour and store remaining truffles in fridge.
Macros
Serving Size: 1 Truffle
Servings: 8
61 calories
1g Fat
10g Carbohydrate
3g Protein