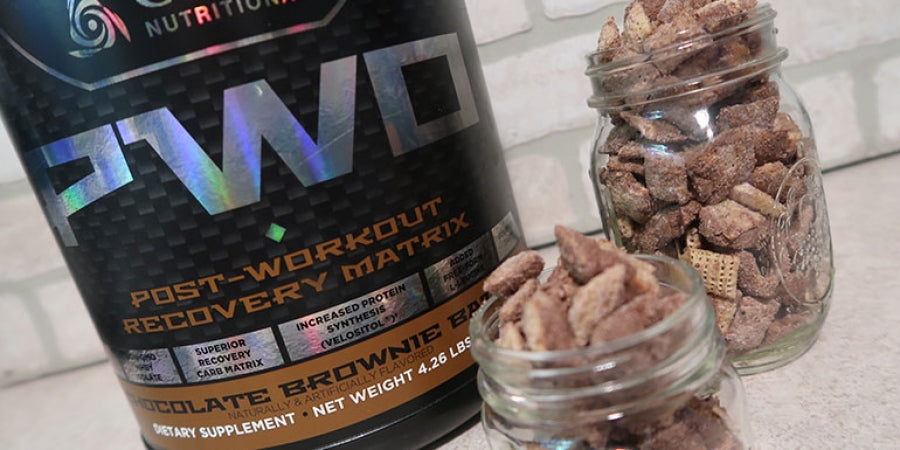 Puppy chow or muddy buddies is the ultimate kid snack! Smothered in chocolate, butter and covered with sugar; it's the perfect storm for derailing your diet. Our healthier version exchanges a scoop of protein powder to cover the chow instead of powdered sugar and reduces the amount of chocolate used. With 8g of protein per serving and amazing chocolate flavor – this will surely be your new favorite treat!
Ingredients
2 T. (32g) Peanut Butter
6 T. (84g) MilkChocolate Chips
4 servings (120g) Chocolate Chex Cereal
1 scoop (33.5g) Core PWO – Chocolate Brownie Batter
Directions
In a microwave safe bowl, place cashew butter and chocolate chips. Melt in microwave, stirring every 30 seconds. Add chocolate chex cereal and stir with spatula (don't use a spoon or you will crush the chex!). Add 1 scoop of protein powder and stir to coat or place in a ziplock bag and shake. Store in an airtight container.
Macros
Serving Size: 1 serving
Servings: 430 calories
12g Fat
40g Carbohydrates
8g Protein