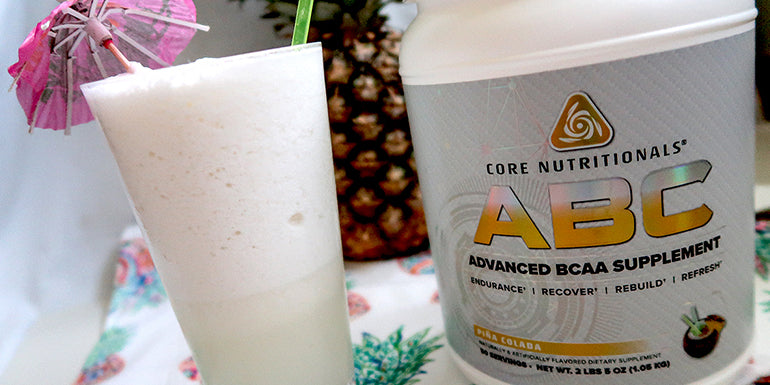 Love a good Pina Colada but hate all those carbs? We've got some good news: our newest flavor of ABC blends perfectly into a lightened version of this classic drink. 
The recipe below is a skinny mocktail, but, you can add a shot of rum to it to make it into a delicious and refreshing cocktail!
Ingredients:
1 scoop (10g) of Core ABC Pina Colada
30g pineapple chunks
1/4 cup (60ml) lite coconut milk
3/4 cup of cold water
6-7 ice cubes
Optional: 1 shot of rum
Directions
Combine all ingredients in a blender and blend until smooth.
Served and enjoy immediately after.
Nutrition:
Serving size: 1 drink, 0.5g protein, 5g carbohydrates, 3.4g fat
Recipe makes 1 12oz drink.
Remember to stay tuned for our upcoming blog posts, where we'll delve into the science behind these bars, discuss the importance of balanced nutrition, and provide expert tips and tricks to optimize your fitness routine. Get ready to elevate your fitness game with our milk and cereal bars – the ultimate fusion of convenience, flavor, and nutrition!