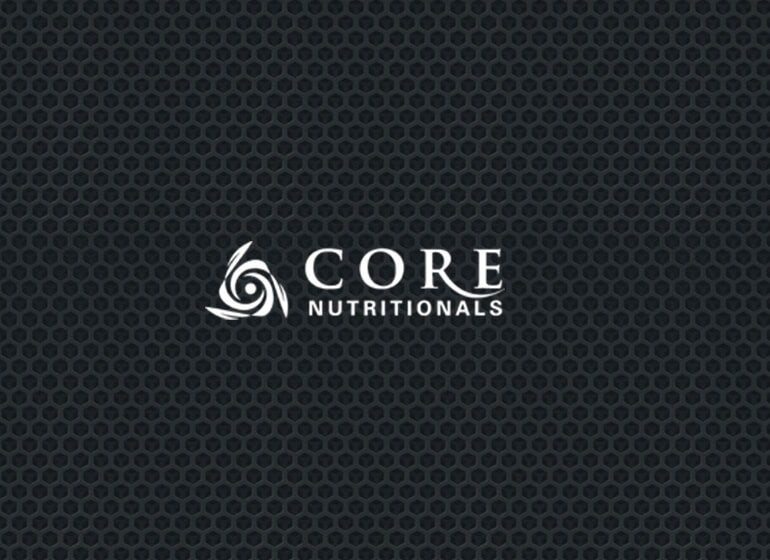 Hello and welcome to my blog! My name is Doug Miller, and I am a drug-free professional bodybuilder and CEO/founder of Core Nutritionals. I will be blogging on a number of topics including my own training and life, living the CRUSH IT!™ lifestyle, and the behind the scenes workings of Core Nutritionals. I intend to keep this blog as up to date as possible so make sure you bookmark it and check back often.
TRAINING
I have been away from the stage since 2009 when I won the IFPA Pro Yorton Cup World Championships. Since then I have been training my butt off, making progress and hitting PRs, but I have stayed away from the stage to focus on building Team Miller (www.teammillerpro.com – an online diet and training business) in addition to Core Nutritionals. Although I often long for getting back on the stage, I am really enjoying other aspects of life/business right now and am living vicariously through the competitors I assist. Lets be honest, I'm also having too much fun smashing the weights on a daily basis, and I don't really want to diet. I was planning on competing at the NPC Team Universe this year but have decided against it. I will be back on stage some day but at the moment I am holding off.
Despite working around the typical nagging injuries that all us bodybuilders deal with, I have managed to hit some milestones in my training this past year.
The one I am most proud of is 495x20 deadlifts:
The single hardest workout I ever completed was 475x10x10 deadlifts:
As I age (33 now) I have learned to listen to my body much better, and I spend a lot more time warming up, foam rolling, etc. I also stretch after training and get regular Thai massage (most painful experience of my life!) and ART. It has made a world of difference and I feel the best I have since I was 25! As a result, my strength is at an all time high and it is fun to set PRs sometimes weekly.
I continue to train extremely high volume and really enjoy my gym time. I don't train my arms as heavy as I use to but am hitting the compound movements harder than ever. I have been incorporating a lot of different periodization techniques and at times instinctual training. I'm constantly mixing it up! Some times I train upper body/lower body and at other times I train one body part per day, for example.
LIFE
Despite working 80+hour weeks and sometimes being "stressed" with the everyday little things, my beautiful wife and best friend, Stephanie, and I are truly enjoying life and living it to the fullest together. We are finally at a point where there is "baby talk" so we will see where that goes in the coming years, God willing. I am extremely lucky to have Stephanie in my life; I am blessed with the fact that we share the same interests and goals and we continually get to work together as a team.
CORE NUTRITIONALS
2013 will be a great year for Core Nutritionals! We have been growing rapidly the past two years and with the launch of this new website and three awesome new products in the first 4 months of this year, we are super excited for the future.
With this growth we will also be looking for more reps/athletes in 2013. Be sure to follow our Facebook page, this blog, and our newsletters for your chance to join our team.
We are in the process of relocating our warehouse from MA to GA. In addition to the much needed space, this will give us better access to wider distribution. We are also working on getting into the main sports nutrition retail chains in 2013. As always, if your favorite online or local supplement store/gym is not carrying the Core Nutritionals line, please ask them to contact us at info@corenutritionals.com and we will make it happen!
Quick update on our new products
Core FURY. The full product information and writeup can be found on our website now. This product has been a year in the making. We didn't just want to bring out any old cheesy preworkout to an already saturated market. It had to have the perfect combination of pump, focus, energy, and performance. Core FURY does that. This product is expected to ship to our warehouse in less than two weeks and then will quickly be available at all our retailers.
Core BURN. Again, this is another area (fat burners) that we wanted to perfect. Our goal is to introduce a fat burner that not only provides you with a great euphoric feeling but that also effectively "burns" fat, increases metabolism, blunts appetite, and truly transforms the body. I will put our non-proprietary blend formula up against any other fat burner out there! Nothing else compares to this fully loaded formula. Sure, it costs a lot to make, but I will never skimp on a formula just to make a quick buck. At the end of the day, I only create products that I actually want to use myself!
Core ALPHA (Core TEST v2). Core TEST was an incredible product for us. This was a revolutionary product: a natural testosterone booster THAT ACTUALLY WORKED! And believe it or not, Core ALPHA will be even better! The formula is similar, but we have tweaked a few things and added in some complimentary ingredients that will augment the formula even more. I cannot wait for this one!
On top of that, we have a number of other products in their infant stages that we will only bring to market if they can live up to Core Nutritionals' standard of excellence!