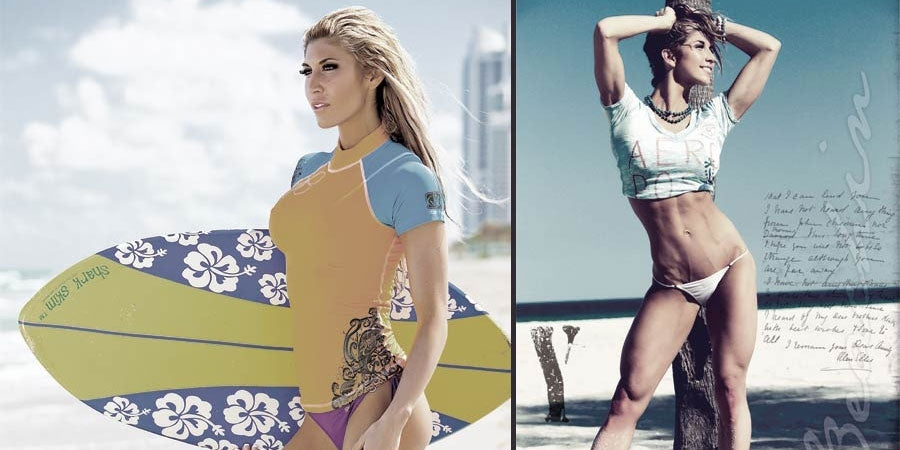 Tips on to how stay on track whether you are traveling for work or vacation. 
I recently just got back from a three to half week vacation. Husband and I went to San Diego for two weeks and then we went to Phoenix for the weekend and then to Tucson Arizona for another 4 days. Here are some of the things that I did before I embarked on my almost month-long vacation.
Research is Key
Always research the area you are staying. Use the internet and find out what you are working with before you go. Search the nearby grocery stores, gyms, and health food stores. The more you know about the area the better you will be prepared for your stay.
Seek Out a Gym
Many gyms offer free trial membership for a week or so. If your trip is longer research two gyms with week membership and that way you are switching your scenery and atmosphere as well as expanding your contacts.  Maybe try new gym classes, as they are usually included in the membership. Make this part of your trip. After all if fitness is a big part of your life these new experiences and new people are all part of the journey.  If you don't have a car look into some public transportation systems around the town you'll be staying in. If the hotel has a gym that works, that's great. Even if the hotel does not have a gym you can actually do a morning run or even a body-weight workout in your room. 
Some Essential Tools for Your Hotel Room Workouts
On my trip out west, I brought my gym-boss timer, packable jump rope, and resistance bands. All of these things can be easily packed into your bag for a quick easy hotel room workout.
Some examples of some exercises you can do in your hotel room are: V ups, planks, Burpee's, Mountain climbers, jump squats, triceps dips, push-ups, reverse lunges, Curtsy lunges, side lunges, etc. 
Be Proactive About Your Hotel
Are you staying in a hotel? What I do is always call the hotel had ahead of time and request a microwave and fridge. Most the time they have them but sometimes you just have to request it.  They try not to give too many out so that you have to rely on the expensive restaurant in their hotel. Or even worst foods in their hotel vending machines.
Be Prepared and Pack Smart
I always bring a big plastic bowl and forks and knives and whatever I need that I will use at the hotel. This usually includes measuring cups and Blender Bottles. With the shaker cups I am usually able to save money even on the plane by filling it up after going through security. I will then use bottle for my pre workout mix, BCAAs, as well as protein shakes.  Carry on your foods and don't rely on plane foods or airport. Airport food is usually covered with not-so-healthy fixings even if you are getting a salad from the grab and go section.  I try to bring things like almonds. 
Try this: make your own low/no sugar granola with oats, alomonds, and some cinnamon it will be a lot healthier than any of the plane snacks that you can hand out and will keep you fuller longer.
Bring Your "Staples"
I always to bring my own foods. Some of these things that you could bring that will travel well in your bag are things like mustard, Ms. Dash spices, a  favorite tea, sugar free chewing gum,  individual one serving  packs of coconut butter, or almond butter, some whey protein powder, unsweetened oatmeal packs, or rice cakes, PB2, canned tuna fish, quest or protein bars, and flavored mixes for water as "Mio" or "Crystal light" This is so you always have something in worst case scenarios when you are hungry at the hotel or on the go on your trip. Be prepared to eat less veggies while you're on your trip if you're not home cooking every meal. This could lead you to feel hungrier and make poor decisions so always have your healthy choices handy. 
Attire
Comfy gym cloths, socks, and sneakers this may seem obvious but you don't want to forget and have to buy either new gym clothes or new sneakers on your trip. If you're only going for a couple days bringing of clothes for each workout per day see you don't have to worry about doing laundry. After all how much space does a tank and shorts take up in your bag?
Reading Material and Motivation
Fitness magazines are good to bring from home for reading material or just the plain motivation sitting on the hotel table. Also if you have to do hotel type workouts many of the fitness magazines will have some sample full body routines you can do
Keep With Your Usual Portions
If you are able to bring a small food scale it is very important to be mindful of your portion sizes on your trip because it is very easy to indulge a little too much while in relax mode. An easy way to do this is to have pre-portioned servings. I used zip lock baggies that had measuring information right on the plastic. 
Finding a Healthy Food Store in the Area
Whether it is a well known health food chain or not, it can save a lot of money on your trip and allow you to make healthy choices. I usually get a bunch of easily snack upon vegetables like mini cucumbers, no-additives precooked chicken, and celery. I usually buy microwavable bags of string beans or broccoli. I also grab a bunch of small bags of sugar snap peas for when I'm craving for something sweet and crunchy. When you make your foods you will be less likely to buy other unhealthy foods.  I always bring one or two small collapsible coolers for keeping my foods cold and water refreshing.
Dining Out
Most the time you'll be dining out especially if you're on vacation or having to go to lunch work meetings. My advice is to ask exactly for what you want. My husband could attest for this one. Not only do I usually Google "healthiest restaurants" in the city I'm staying I make sure I take a look at the menu online and see if there are foods that I will want to eat. Actually In doing this I've come up with some really cool restaurants that I really enjoyed. Not to mention you always feel better afterwards. If you end up going to a typical restaurant don't be afraid to be a pain in the butt! They can always bring you stuff or leave things out and if they don't they're just being lazy or not doing their job. Ask for sauce on the side, hold the cheese, or no dressing are some common things you could say. Most the time I tell the waiters or waitresses that I am allergic to certain things like oil, dairy, butter, or dressings, whatever I don't want on the dish. Legally they need to pay attention and take note and check on the food before serving it to me. 
Enjoy Life
This being said, be sure to enjoy yourself or if you have been training hard allow yourself a couple treats here and there. This will not derail your fitness goals. Ironically enough if you have been training intensely and in a calorie deficit for long periods of time, the couple of higher calorie meals and carbohydrates will do the body good and allow for more fat burning and improvements. Your mind and your metabolism will be thank you. 
As you can see there are many ways you can keep on track while you're on your vacation or on a business trip. Best thing you need to do is be prepared and anticipate what you might need.  Even if it seems like you are bringing a lot of stuff, it will always be better then coming home with a lighter suitcase and a heavier self.